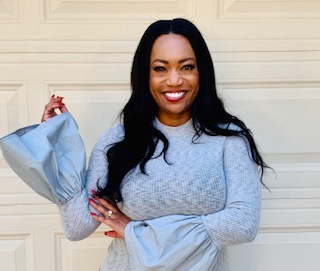 Hello I'm Kayla Banks
Beauty, Style, & Fashion are all things which inspire me. I wake up each day excited and ready to enjoy life, and this blog brings my fun experience, tips and tricks into one place, I hope you enjoy!
My experience comes from years of love of Fashion and Events. I graduated from The Fashion Institute of Design and Merchandising (FIDM) with a degree in Fashion Merchandising. After college, I became a Lead Merchandiser for several national retailers. I designed the "look" for store interiors and their windows, a skill I utilize today when designing the "look and feel" for my own home.
I became a Wedding & Event Coordinator in 2002, and felt blessed to be a part of so many different celebrations for over 12 years.  Now, my husband and I are traveling, and I'm fulfilling my passion of writing, sharing and consulting throughout Texas and the world.
I'm a proud member of the International Special Event Society (ISES) and am a certified "Professional Bridal Consultant" through the Association of Bridal Consultants. Along with this experience with events, my Fashion Merchandising experience and my love for anything that involves a celebration, I am thrilled to share this blog with you!  I'd love to hear from you if you're interested in any consultation or you would like to do a collaborative piece, so please don't hesitate to contact me below or here!

My Passions!
I truly live for my family, fashion, food & travel!