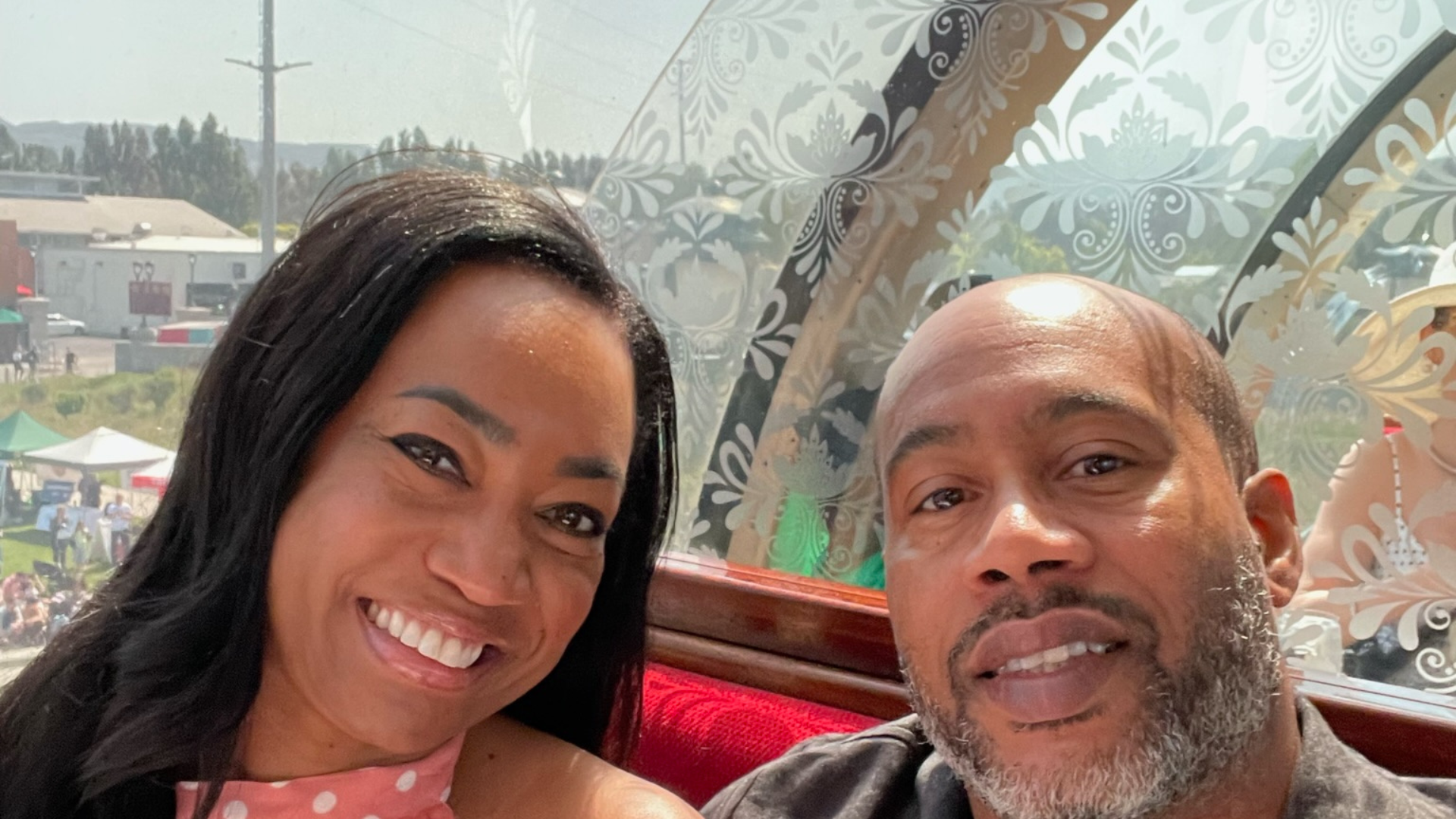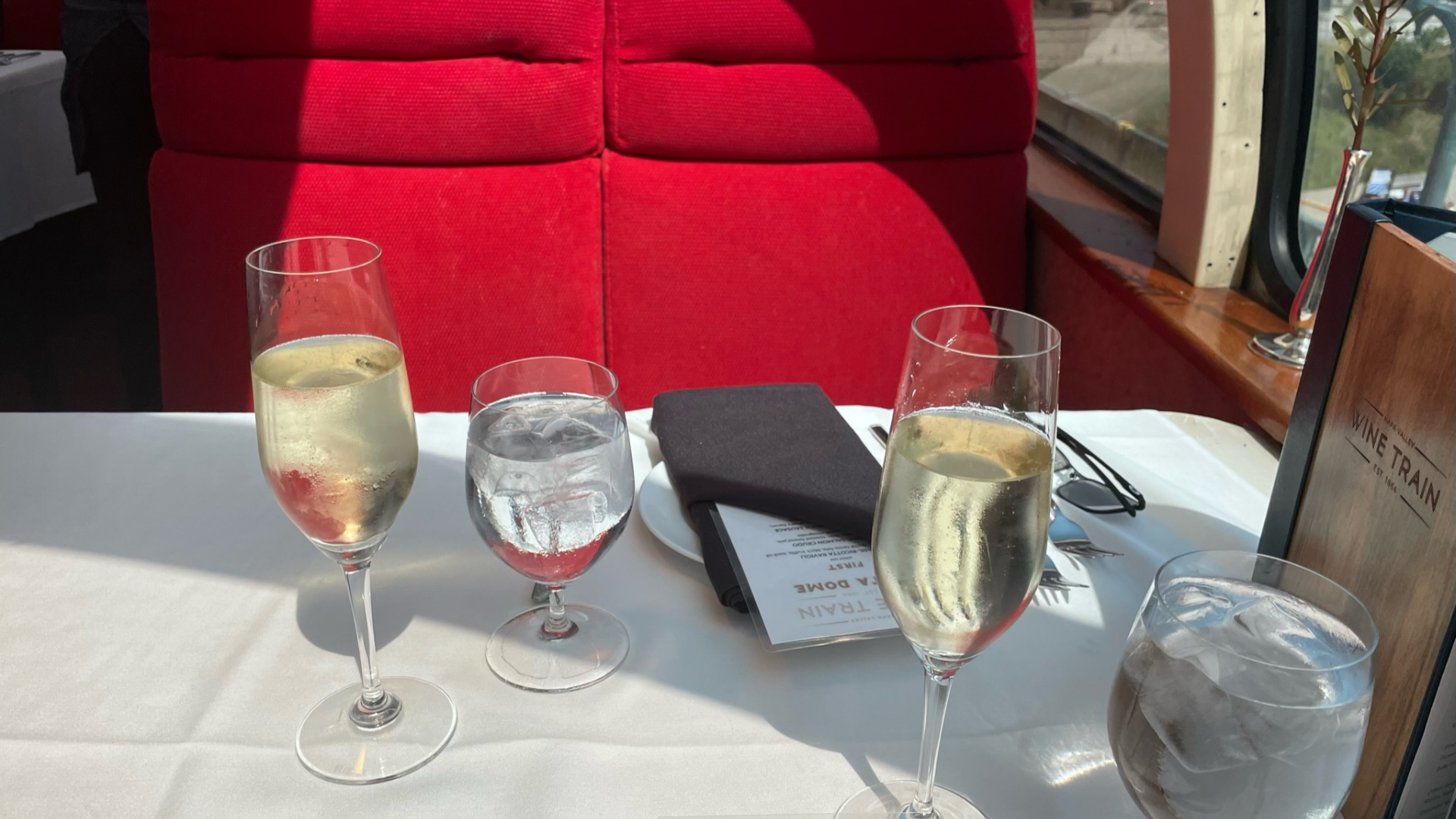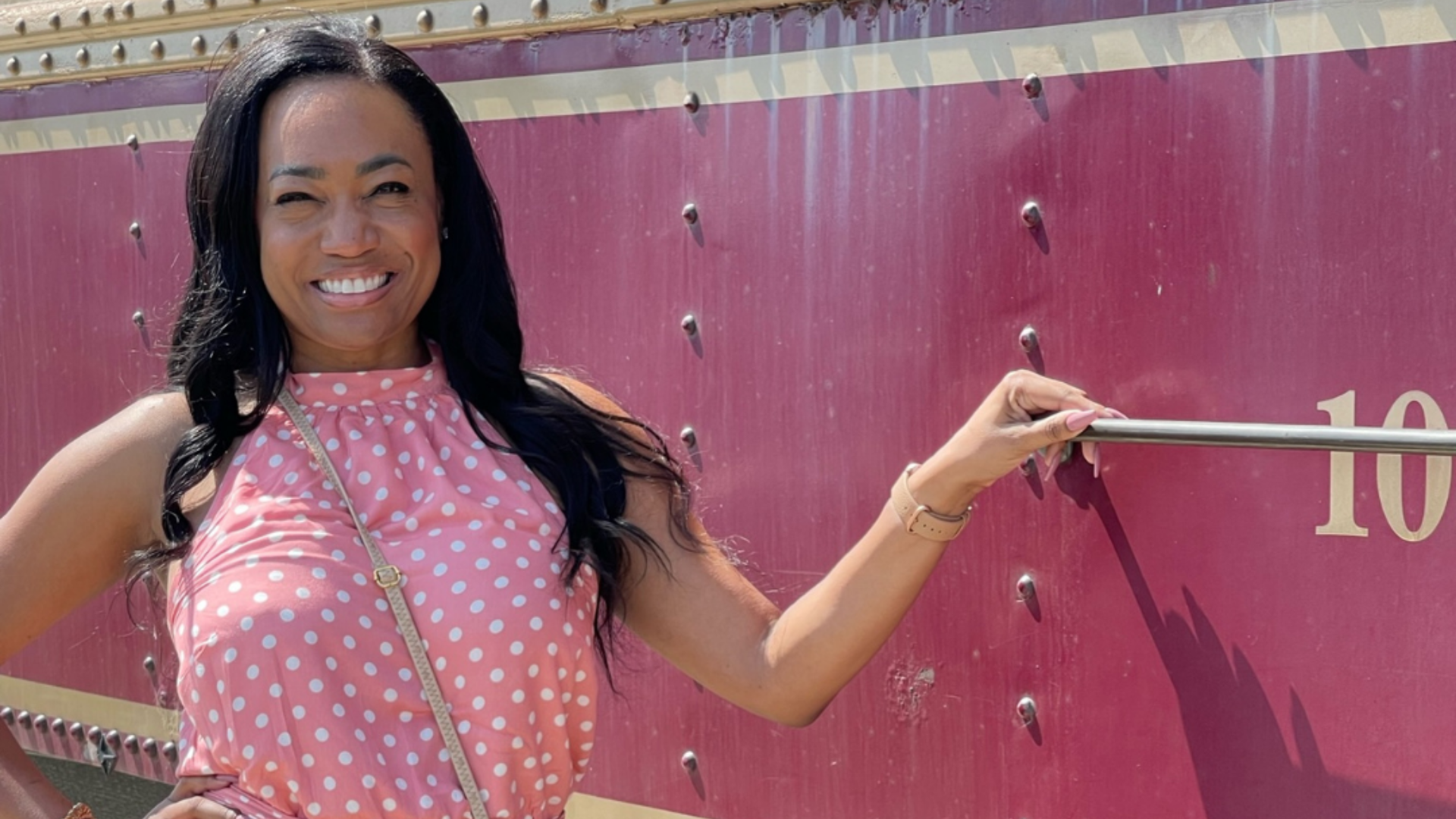 Napa Valley Wine Train | Lady Luxe Life
The Napa Valley Wine Train was a great experience and I wanted to share it with all of you!  Their website has different options, but we chose the lunch, which we loved.
We arrived in style, with a couple glasses of champagne!
The train ride included amazing views of vineyards and the California countryside. We were seated in glass domed cars which allows you to see absolutely everything. Also, you were seated on linen covered tables, and silver cutlery…we felt like royalty.  There was an open bar, which my husband liked because he's not a wine drinker.  But, I enjoyed the wine, and because it's the Napa Valley Wine train, of course…there was great choices of wine.
We chose the lunch option, and were really impressed.  There were 4 courses.  Firstly, fresh pasta, Seafood crudo, and Duck Sausage, which were all exceptionally tasty.  Secondly, they had soup and salad, which was fresh and organic.  Thirdly, the main dish could be either a beef dish, seafood, chicken or pasta dish.  Both my husband and I were in heaven! Lastly, the dessert was perfect.  We heard from other guests on the train who have been before, the meal changes with the seasons, and its up to the Executive Chef on the creations.  It's truly a culinary dream!
I highly recommend checking out this train as part of your Napa Valley experience.  It's a great way to see the countryside, enjoy the wine and spoil yourself with a meal.  We rated it a 10/10!
Do you love to travel like I do?   Check out my blog about my favorite luggage , comfortable travel clothing, and also one about travel skincare!
I Love California!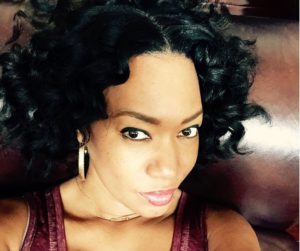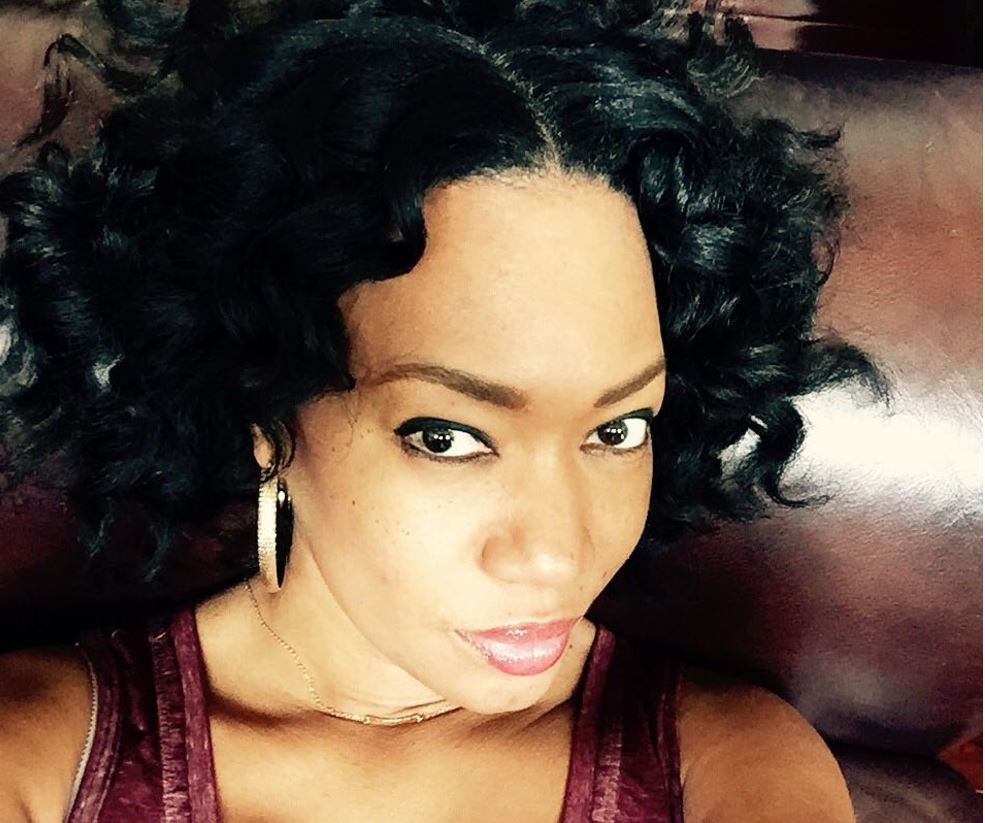 My favorite thing about writing this blog, is to share my passion
for Fashion, Beauty and Style.
I hope you enjoy!!