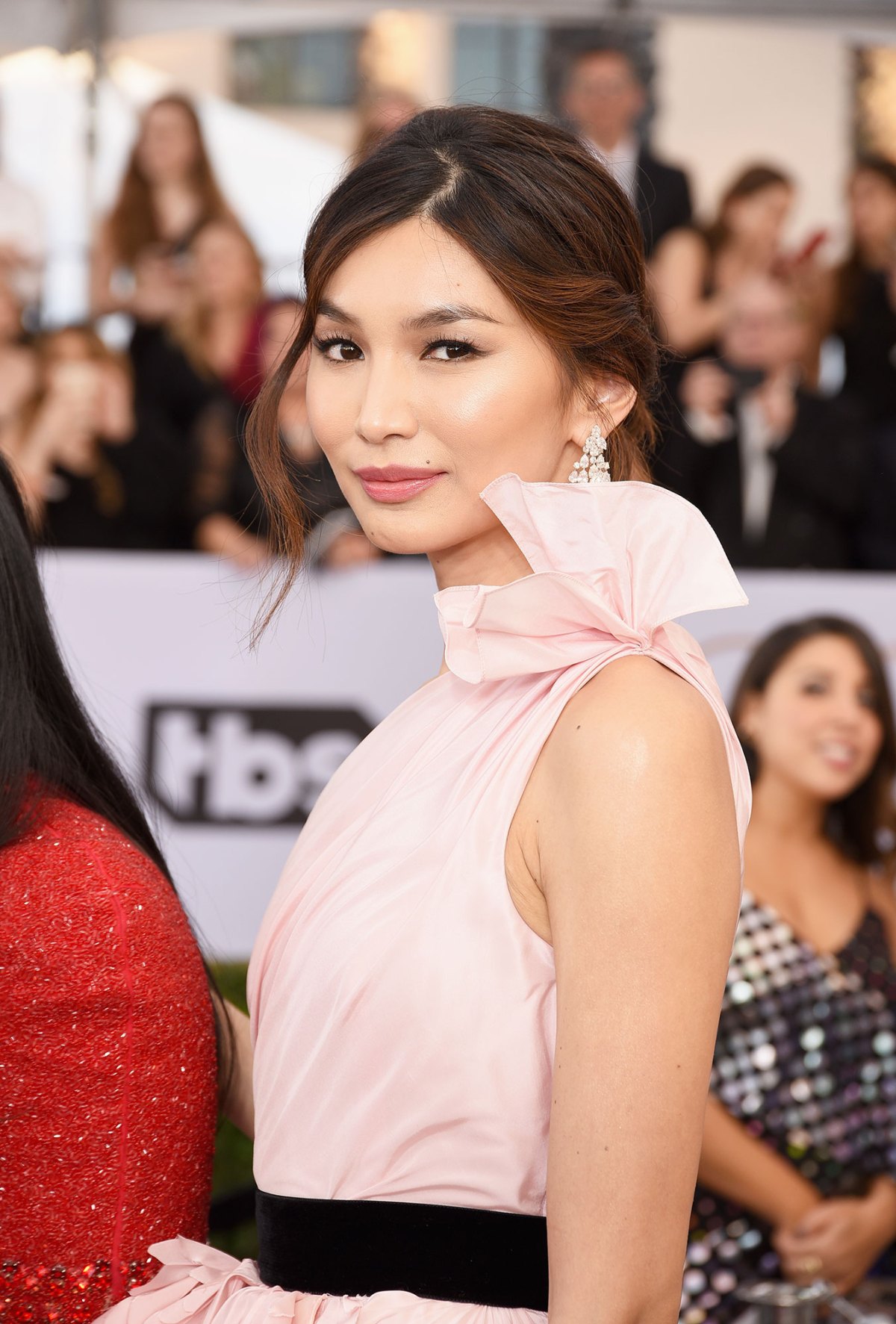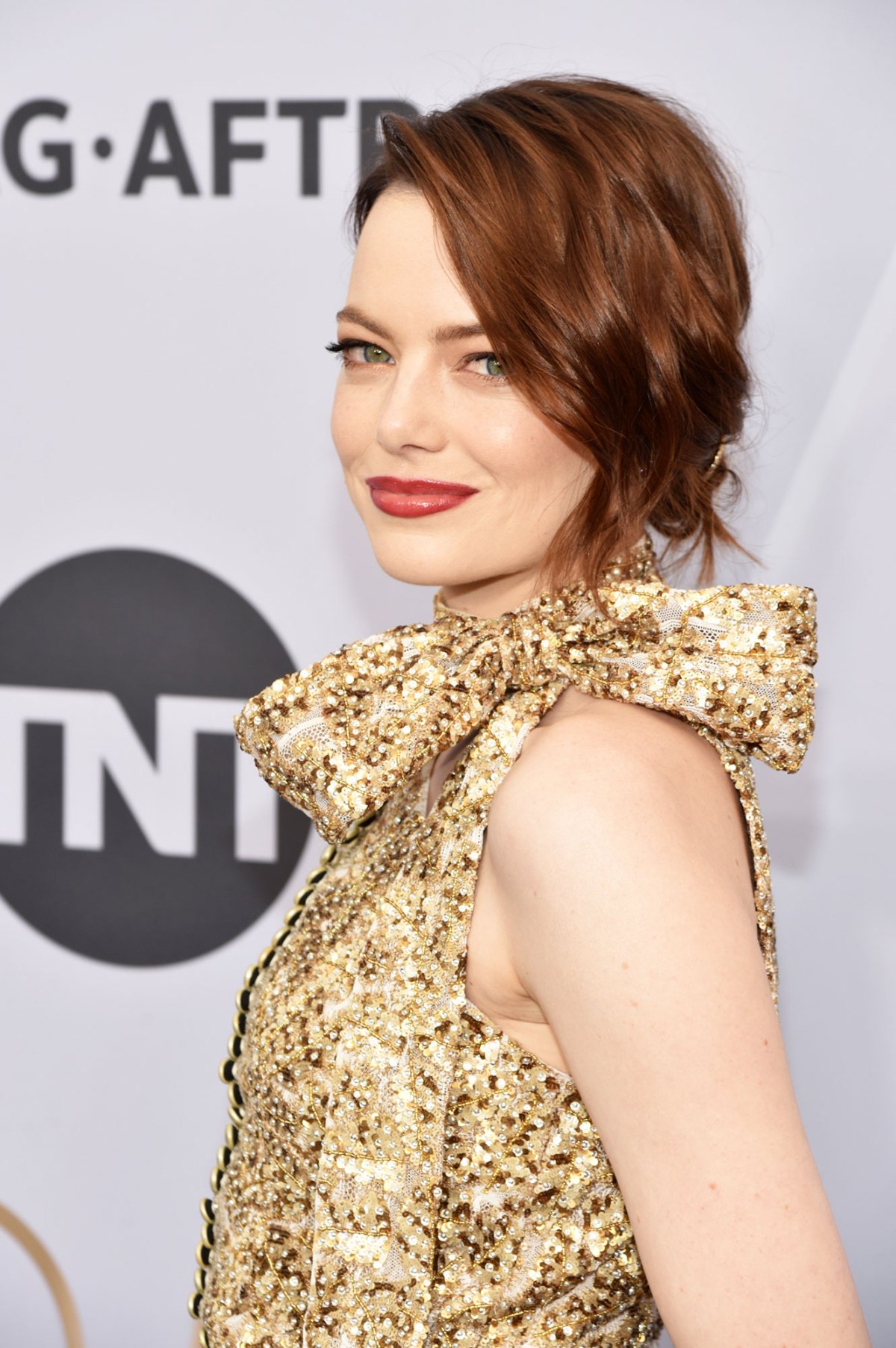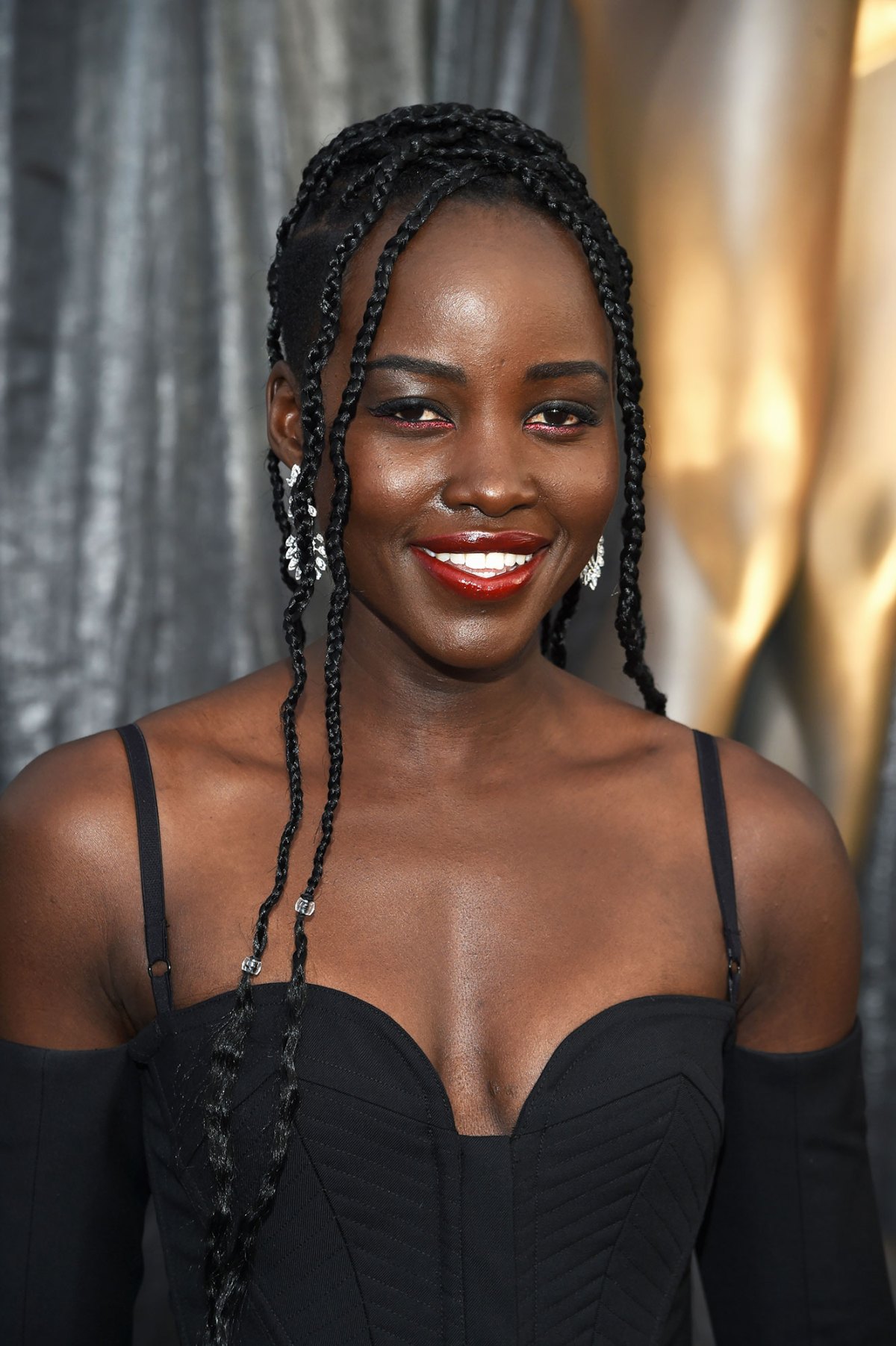 SAG Awards | Lady Luxe life
The Sag Awards were this past weekend, and the dresses, styles and looks were stunning!  There were so many different things I saw like a Retro Twiggy styled eyebrow to Orange Lipstick.  One of my favorite articles was by US magazine, and their list of Top 10 looks were great, and I thought I'd list a few of mine from this list!
My favorites were:
Red hot! Makeup artist Nick Barose amped up the drama with red accents under the eyes because the shade has "a strong attitude," he says. First, he prepped lids with Lancome Eyeshadow Primer Aquatique, then applied the pewter shade from the brand's Starlight Sparkle Eyeshadow Palette on upper lids, "winging it out a bit and adding more on brow bones." Next, black liner went along the upper lash lines, then got winged out a bit "to give the cat eye shape." For the lower lash lines, Barose traced on Lancome Drama Liqui-Pencil in Brique, "concentrating on the inner corners." He intensified the hue with a dab of the red tone in the Starlight palette, then accented the liner with red glitter gel liner from inner to outer corners.  
Photo Credit: Getty Images
Fun times! To counterbalance the Crazy Rich Asians star's voluminous Oscar de la Renta gown, hairstylist Clariss Rubenstein wanted her hair "to be modern and youthful. Gemma is way too cool to have coiffed polished hair with this look," she says. After prepping with the Dove Re-Hydrating Mist, she blow-dried hair with the Olivia Garden Ceramic + Ion Hair Dryer and EcoHair Thermal Brush. Next, she created "the perfect undone waves" by alternating sections on a curling iron and a flat iron. For the shape, she gathered hair into a low ponytail at the nape of the neck and simply pulled the ponytail halfway through "to create a playful knot," leaving a few pieces out around the face with French hair pins to keep the look "dimensional, textured and a bit airy."
Credit: Getty Images
A happy accident! "Emma and I went into this red carpet with no set plan. We just played around — and the end result was a simple, but beautiful updo!" says The Favourite actress's longtime hair pro Mara Roszak. The two prepped damp hair with Suave Professionals Firm Control Boosting Mousse before blowing it out "using Velcro rollers to add volume," Roszak says. Once set, she spritzed Stone's locks with dry shampoo, then curled sections on a 1 ¼ inch curling iron. She then placed the wire wrap in hair and just started to create the twisted updo, molding the shape as she went. Once satisfied, she secured the wrap with bobby pins. A shot of Suave Professionals Flexible Control Finishing Hair Spray sealed the look.
Credit: Getty Images
Want to achieve the same looks?  I found almost all of the products on ShopStyle!
I also wrote a great article about my favorite hair dryer here! Do you love award show and seeing the celebrities dress up?  I also wrote a blog about the Golden Globes, check out the blog here.
I Love Hollywood!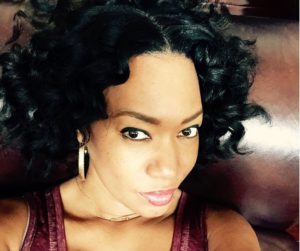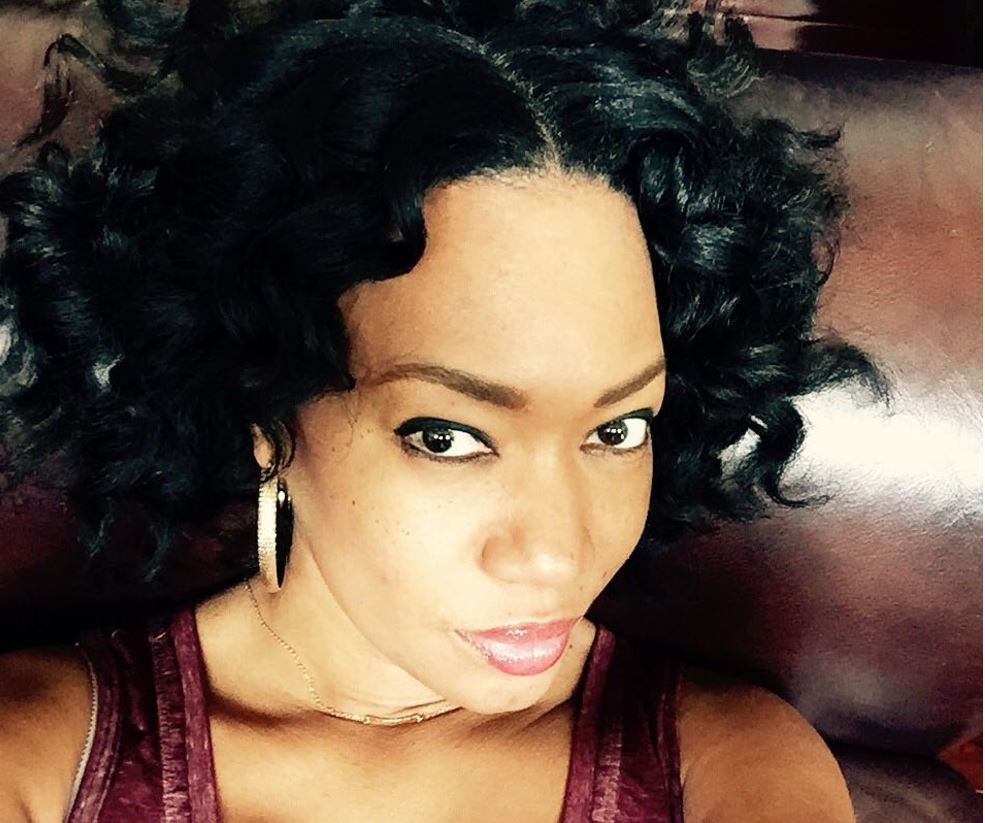 My favorite thing about writing this blog,
is to share my passion
for Fashion, Beauty and Style.
I hope you enjoy!!